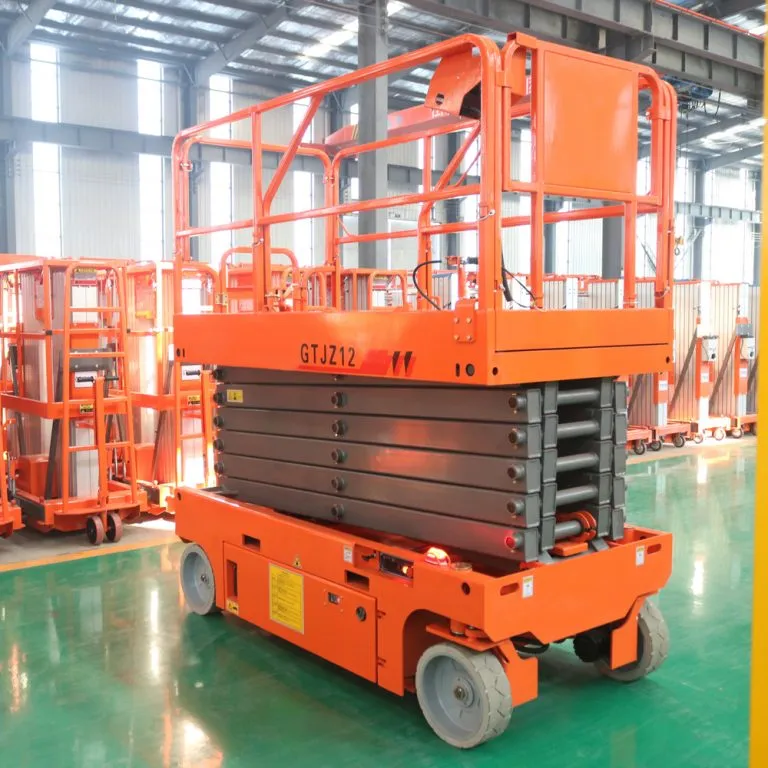 Self Propelled Scissor Lift
Self-propelled Scissor Lift is mainly used to lift workers to high place for repairs, maintenance, cleaning, installation and so on. People could drive the lift easily to the right working area.
Moving forward, turning around and lifting up are easily operated.
Short chargeable time and long dural time of the battery.
Easily moved, smooth working condition and high working efficiency.
Self-propelled Scissor Lifts Application
Vertical Platform Lifts are mainly used for lifting people with disability, the old and the kids between different levels of floors.
Both in door and outdoor are available.
Working Height of Different Model
✅ Battery power: long battery life and maintain free
✅ Faster & Intelligent charger
✅ Non-ark solid tires and smooth operation, friendly to sensitive floors
✅ Environmental friendly with 0 emission and 0 leak
✅ Extension platform, expand working range
✅ Cost effective compared with boom lifts
✅ Maintain supporting bar guarantee safety when maintenance
✅ Emergency stop
✅ Manual lower down device
✅ Dual control on platform or ground
✅ 25% grade ability
✅ Quick fold railings
✅ Overload sensing
✅ Slope protection
SELF PROPELLED SCISSOR LIFT Video